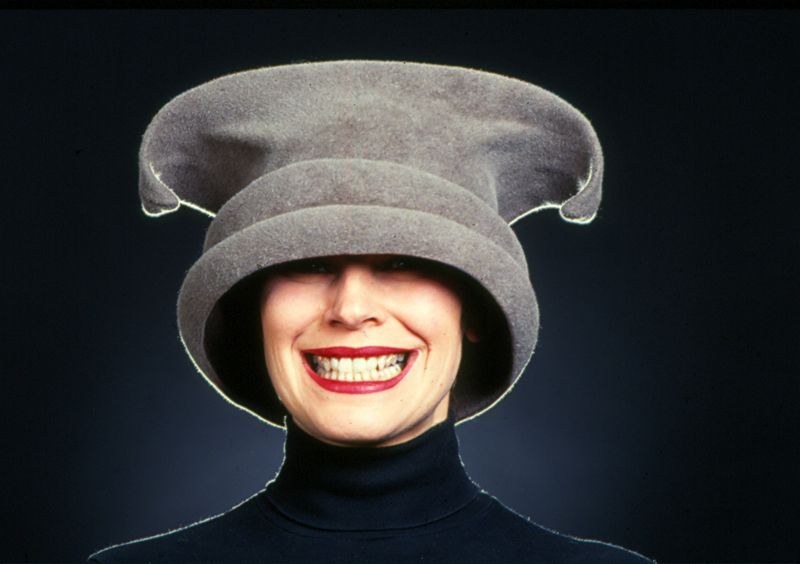 Hoed van gemeleerd taupe kleurig velours vilt. In op schelpen geinspireerde vorm.
De hoeden in deze serie zijn allemaal uniek en eenmalig. Ze zijn met de hand gevormd in nat gemaakt velours vilt. De associatie met schelpen ontstond door de organische en natuurlijke kleur van het vilt die sterk aan schelpen doet denken.
Fotografie: Ton Werkhoven
Hat from mixed taupe coloured velour felt. Forms inspired by shells.
All hats from this series are unique one-offs as they are hand made and moulded when wetted velour felt. The shape is inspired by the felts organic and natural looking colour which resembling shell colour.
Photograph: Ton Werkhoven