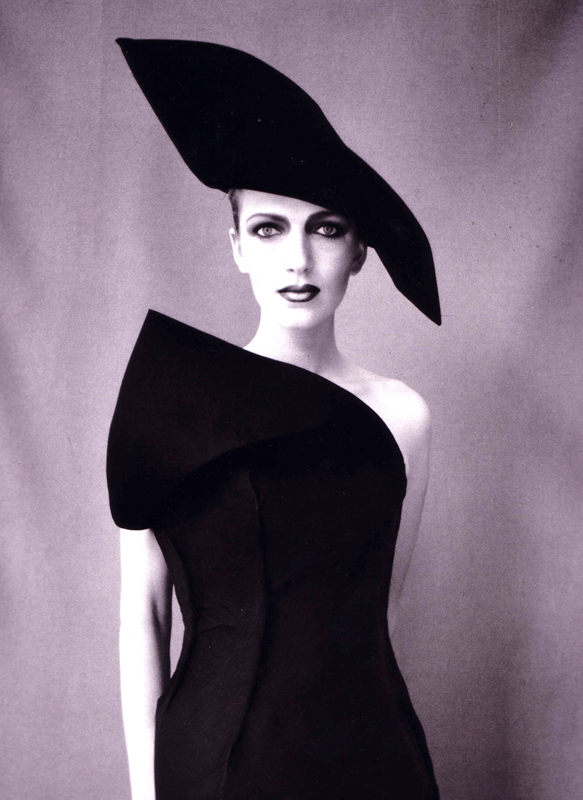 Grote a-symetrische baret / hoed van haarvilt,die zich op het hoofd vormt.
Deze lokkenhoed is de grootste uit een serie hoeden (wintercollectie 1998/99) geinspireerd op stijf opgekamde haren. Ze zijn gemaakt van haarvilt en hebben een strakke monumentale vorm. Middels een simpele ingreep en handeling komen deze hoeden tot stand. Dit grootste model is niet meer leverbaar maar de kleinere modellen in verschillende vormen,zijn nog steeds opgenomen in de collectie. Op bestelling leverbaar.
Fotografie: Mirjam Nuver
Large asymmetrical hat / beret made of hair felt which forms on the head.
This strands hat is the largest from the 1998/9 winter collection inspired by strongly brushed hair. These are made out os hair felt and have a clean monumental shape. These hats are easily mouldable. The largest model is not available anymore but the smaller ones still are part of the collection, in various shapes. Available on request.
Photograph: Mirjam Nuver