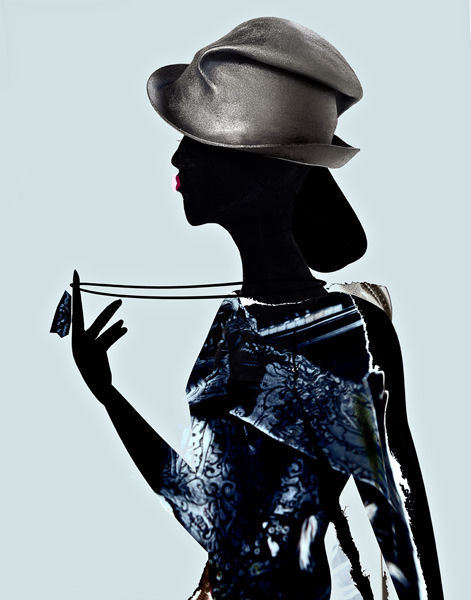 "Kneephoed" van dik haarvilt.
Deze hoed is een van een kleine serie hoeden uit de wintercollectie 1998/99. Geinspireerd op basis modellen /vormen voor hoeden. Zoals stereotyische vormen: luifelhoed, pothoed, kneephoed.
Het is een met de hand gevormde hoed van
 

dik haar -vilt dat meestal voor mannenhoeden wordt gebruikt. De vorm is daardoor monumentaal geworden. Het model is op bestelling leverbaar.
De Illustratie is van Edland Man. Een selectie van 12 hoeden uit de wintercollcties van de afgelopen 25 jaar. Deze is gemaakt voor de folder "the silver selection".
Trilby made out of thick hair felt .
This hat stems from a small series of hats the 1998/9 winter collection . Inspired by the basic hat models. Stereotypical hat shapes: cloche, Canopy hat. A hand crafted hat from thick hair felt usually used to make men's hats. The vorm becomes monumental. Available on request.
Illustration by Edland Man for "the silver collection' folder. A selection of 12 hats from the last 25 winter collections.