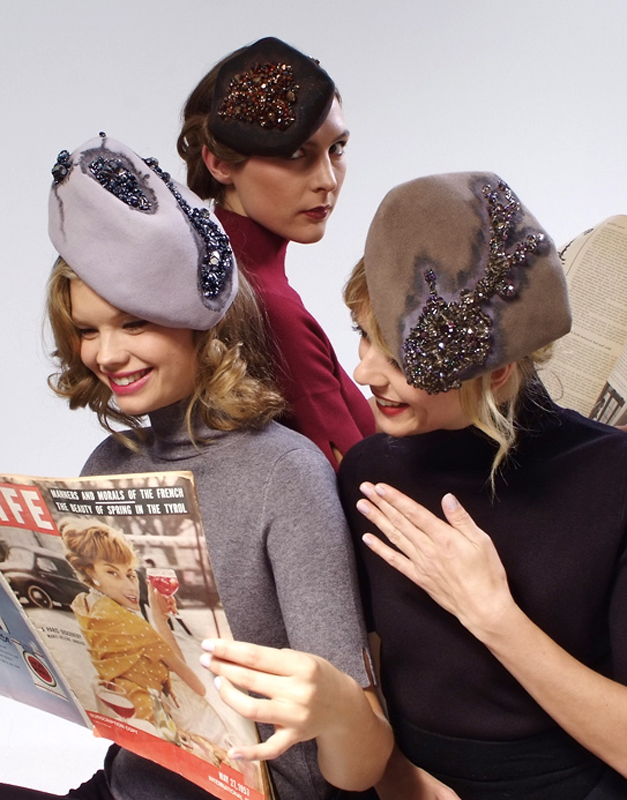 3 unieke modellen van haarvilt beschilderd en geborduurd met glinsterende kralen.
Ruwe onoogelijke stenen bevatten soms prachtige kristallen. Deze
 

contradictie is het uitgangspunt van deze kleine serie unika.De basisvormen zijn getrokken over zelf ontwikkelde en gemaakte mallen. Er is langs de geborduurde kristallen een rand geschilderd, zodat ze als het ware uit de steen naar boven komen.
Fotografie: Edland Man
3 unique hair felt models painted and embroidered with shimmering beads.
Raw stones sometimes contain precious gems inside. This contradiction is the inspiration for this small series of unique models. The basic shape was formed on selfmade moulds. A line has been painted along te embroidered crystals which makes them seem to rise out of the stone.
Photograph: Edland Man