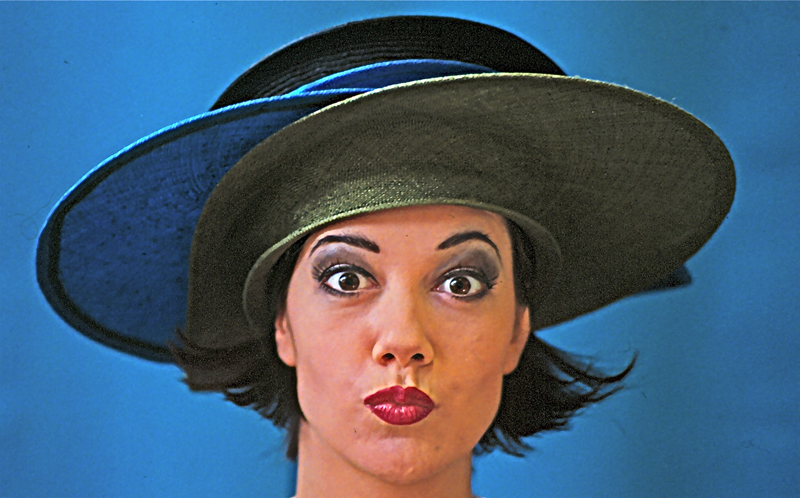 De bouwpakketcollectie
1999
Hoed gemaakt van sisal. Drie strakke vormen
 

zijn samengevoegd tot een hoed. De randen zijn geaccentueerd

 

en versterkt door een metalen draad .
De bouwpakket collectie bestaat uit 12 verschillende vormen. Ze kunnen gecombineerd kunnen worden of individueel worden gedragen. Daardoor ken de drager zelf zijn eigen hoed samenstellen. Er zijn 4 verschillende randen, 3 verschillende basis-vormen, 3 vervormde basis-vormen en 2 bollen.
Fotografie: Mirjam Nuver
Sisal hat. Three clean shapes put together to form a hat. The edges accentuated by metal thread.
This collection consists of 12 different shapes. They can either be combined or individually worn, the wearer can put together their own hat. There are 4 different brims, 3 basic shapes, 3 moulded shapes and 2 crowns.
Photograph: Mirjam Nuver