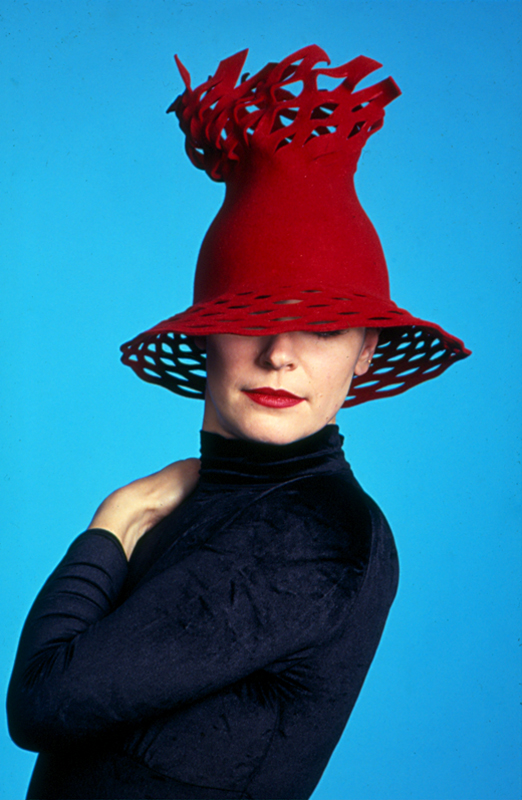 Hoed van haarvilt. Ingesneden en open gestoomd. Met de hand in vorm gebracht.
Serie unika van rood haarvilt. De inspiratie voor deze hoeden was het grillig gevormd koraal.
Fotografie: Ton Werkhoven
Hair felt hat. Cot and steamed open. Hand moulded.
Unique series made out of red hair felt. Inspired by organically shaped red coral.
Photograph: Ton Werkhoven.