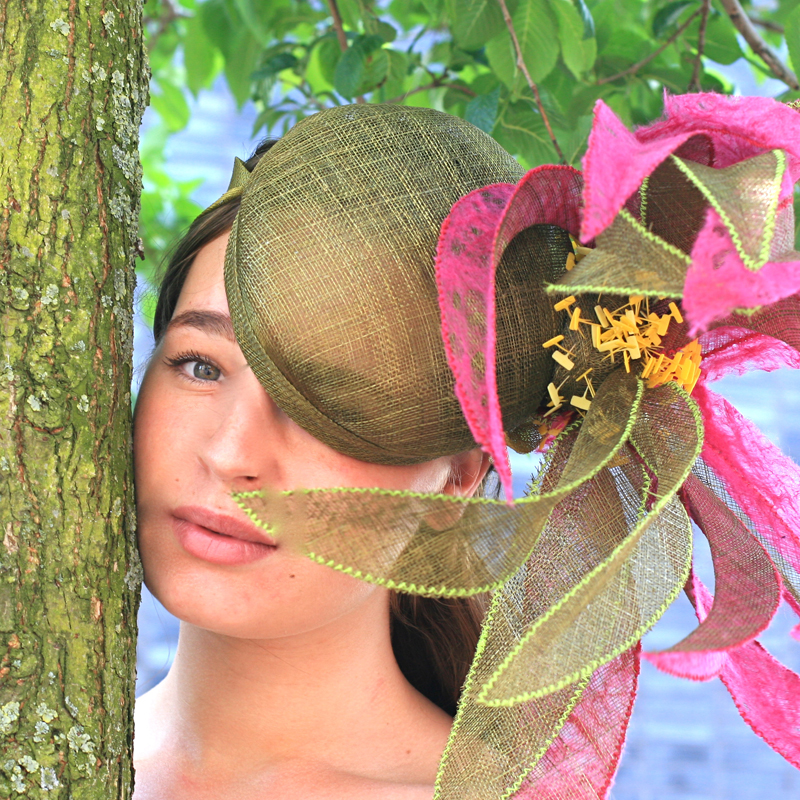 Serie hoeden van sinnamay en dun handgevilt materiaal met Organische vormen en tropische uitstraling.
Een collectie hoeden ontworpen en gemaakt in samenwerking met Claudio Varone (felt For Architecture).
Uitgangspunt van deze collectie was het manipuleren en samensmelten van in eigenschappen tegengestelde materialen. De draagbaarheid was van ondergeschikt belang.
Fotografie: Mirjam Nuver
Hat series from sinamay and think hand felted material. Organic shapes and tropical feel.
A hat collection collaboration project with Claudio Varone (felt For Architecture).
The basis of this project was the manipulating and merging of each material's individualistic characteristics. Wearability was secondary.
Photograph: Mirjam Nuver