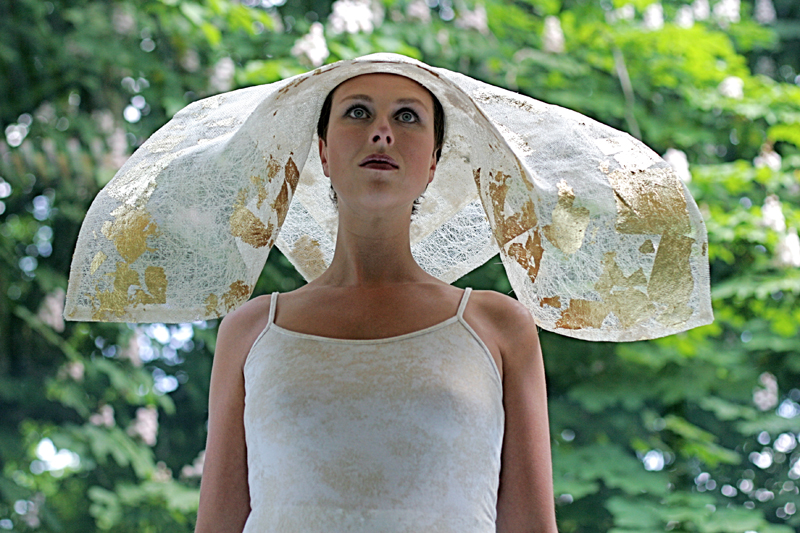 De overtreffende trap
2004
Grote transparante hoed (unika) van sinnamay met bewerking van bladgoud.
Hoed gemaakt voor tentoonstelling georganiseerd door hoedenwinkel / galerie Cappello in Nijmegen. Met als thema: luxe en decadentie in roomwit en goud en zilver.
Fotografie: Mirjam Nuver
Large sinamay transparent hat (unika) with gold foil.
Hat made for exhibition organised by hat shop / gallery Cappello in Nijmegen. Theme: luxury and decadence in cream white and gold and silver.
Photograph: Mirjam Nuver