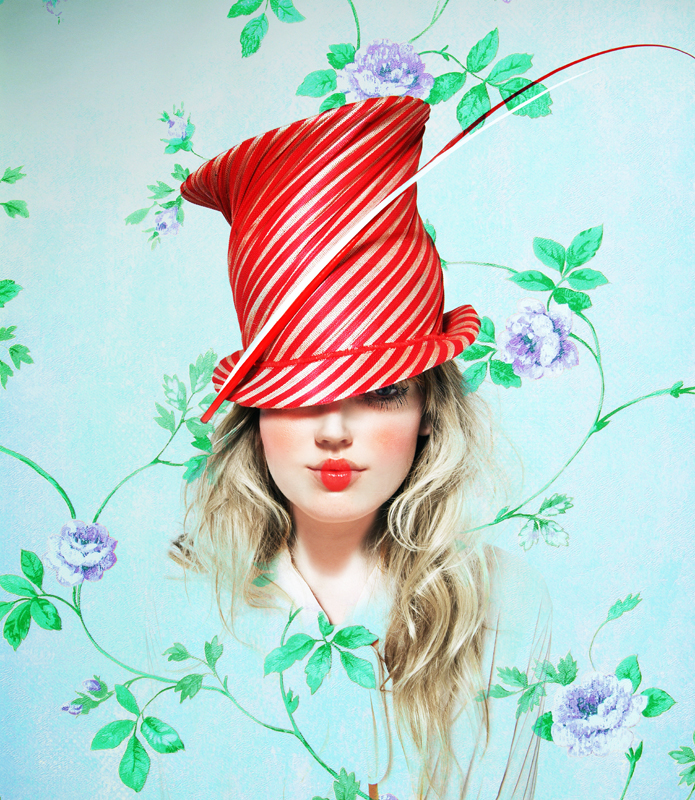 Hoge hoed van banana buntal. Het bias knippen en verwerken van het materiaal speelt een grote rol in zowel de vorm als het dessin. Twee veren in dezelfde kleur als het materiaal geven extra schwung aan de vorm.
Serie hoeden uit zomercollectie met een opvallende streepverwerking.
Fotografie: Edland Man
High hat made from banana buntal. Cutting of the bias and processing of the material place a large role in hat form and design. Two feathers in similar colour as the hat's material give the shape an extra dimension.
Summer collection hat series stripes subtly mixed in.
Photograph: Edland Man