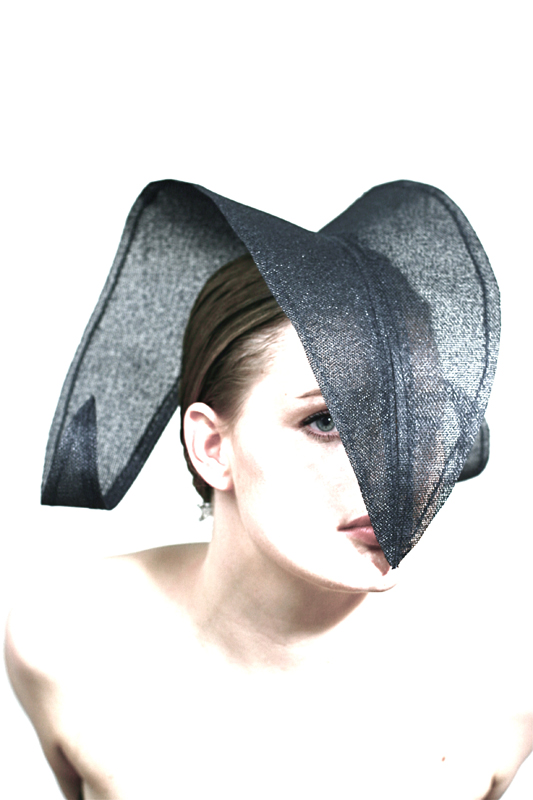 Serie van 12
 

zwarte hoeden van hoedengaas en letondraad.
Uitgangspunt was het onderzoek (een soort schetsen) naar nieuwe vormen met gebruik van materiaal dat meestal als onder-materiaal wordt gebruikt. De sikkelvorm van de nieuwe maan is steeds als uitgangspunt gebruikt.; Hol / bol en herhaling spelen een belangrijke rol.
Fotografie: Mirjam Nuver
Series of 12 black hats from hat voile and leton thread.
Starting point, researching (by sketching) using base material to make new shapes. Half moon shape was the starting point. Hollow and round repetition were an important factor.
Photograph: Mirjam Nuver